1936 Bugatti Atlantic Replica Project
RABUGGI - Interior Details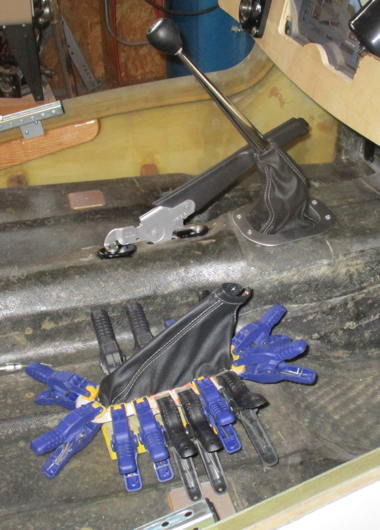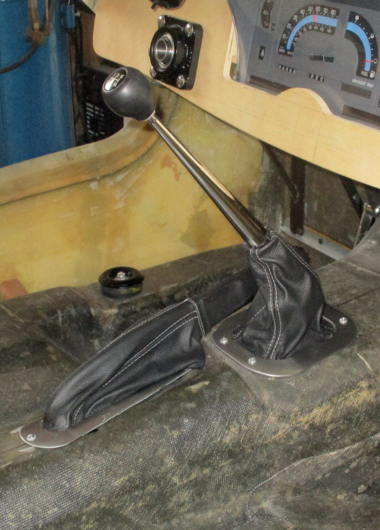 [04-25-16] Adapting / fitting some nice leather shift & brake handle boots intended for an '02 Subaru Forester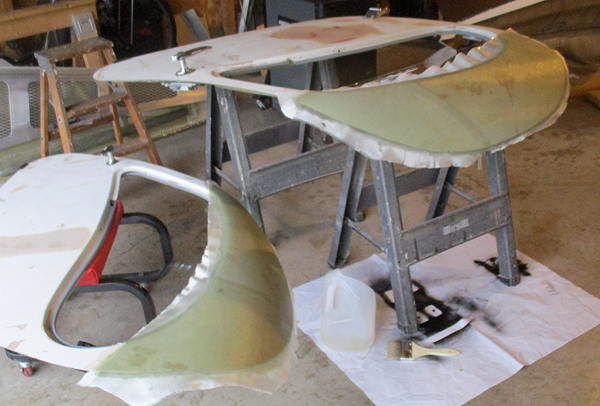 [04-25-16] Using the doors (covered with some plastic wrap) to form fiberglass upper door trim panels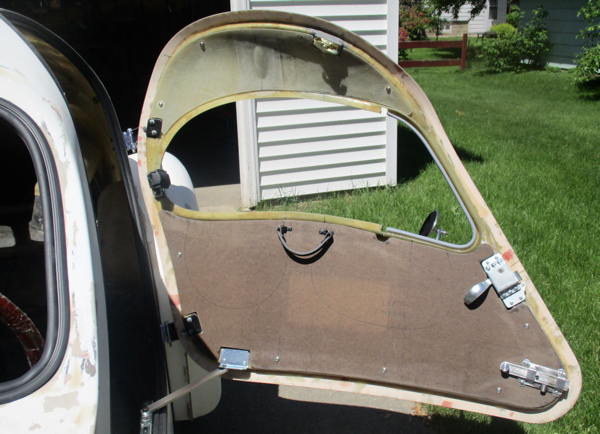 [06-08-16] Door inner trim panels (not covered yet), leather strap pull-to handles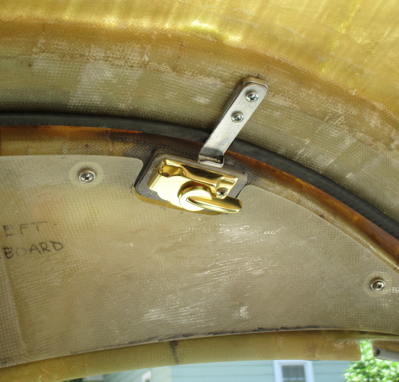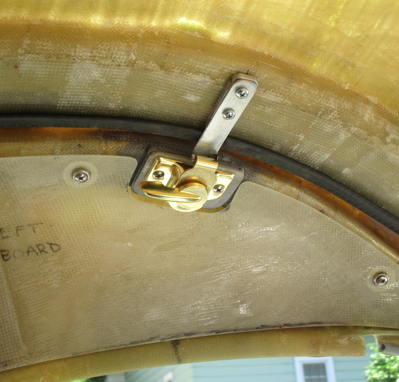 [06-08-16] Door upper trim panels & pull-in latches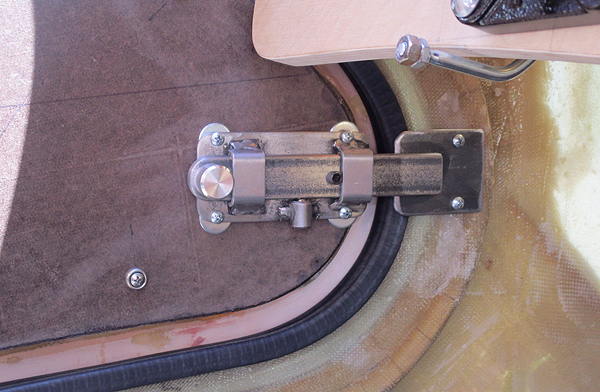 [06-08-16] Secondary door bolts - lower...
We sure don't want those suicide doors coming open!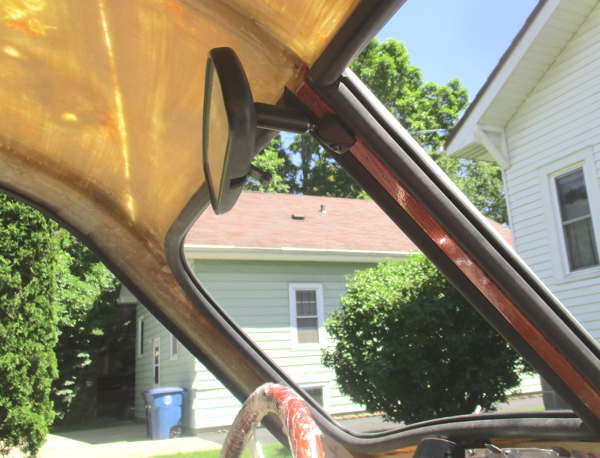 [06-08-16] The donor S10 rear view mirror mounts up pretty clean.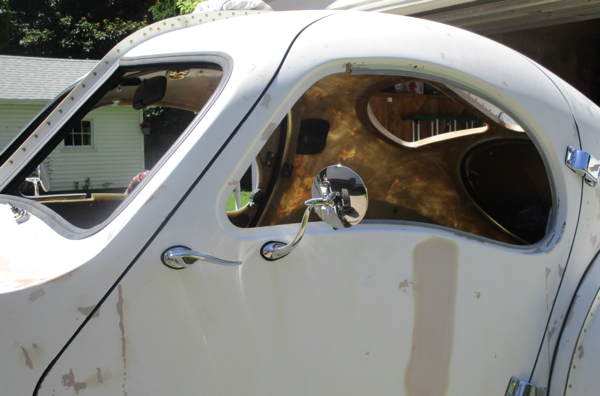 [06-08-16] side view mirrors on doors...
The speedwaymotors.com stainless steel swan neck mirrors (L & R) have a nice period-correct appearance.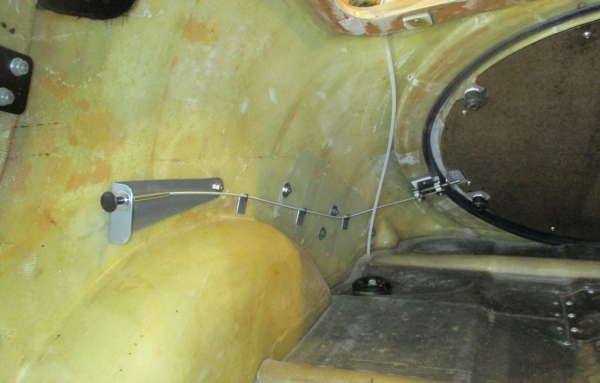 [06-20-16] Rear hatch lock bolts with remote control cables (right side shown)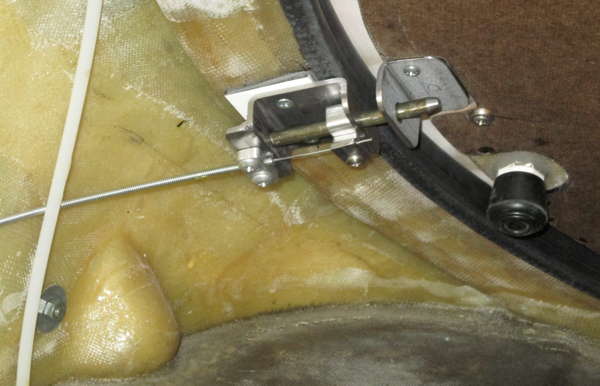 [06-20-16] Rear hatch lock bolt right side close-up...
This is not so much for security as it is a preventer of the hatch lifting the
little spring loaded hook hold-down and becoming a frisbee at 60 mph.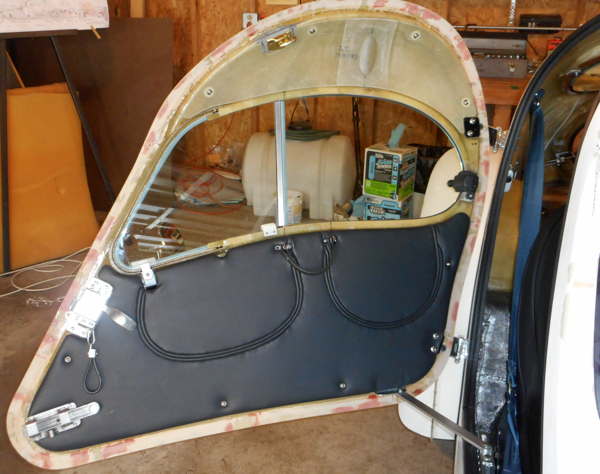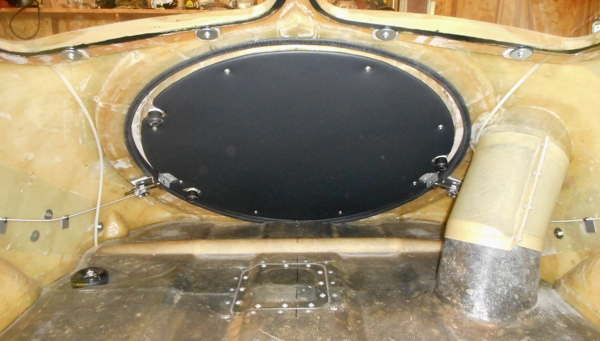 [12-21-16] Padded vinyl upholstered door and hatch interior panels...
Upholstery work by Adam at Reynebeau Upholstery, Appleton, WI.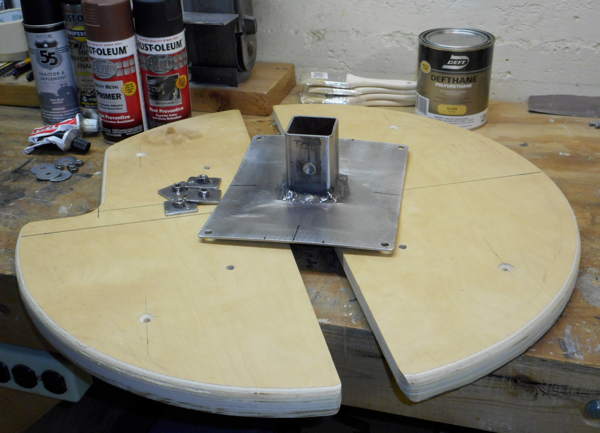 [01-04-17] We'd better at least have a provision for a temporary spare wheel mounting.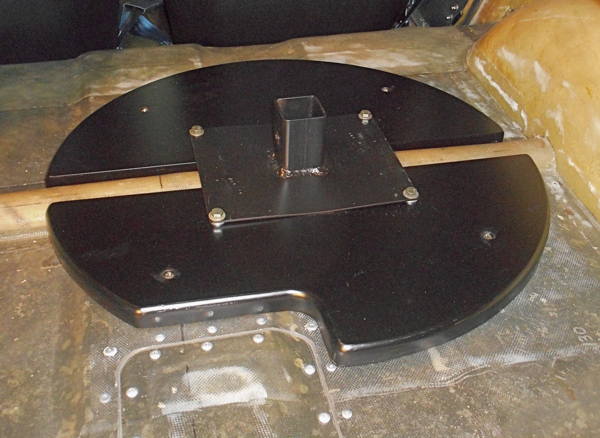 [02-20-17] Spare wheel mount scheme in place on back floor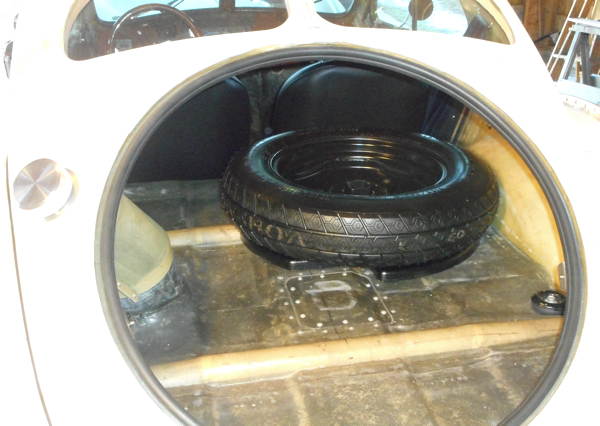 [02-20-17] Compact spare in place...
This hardware is really clunky, awkward, big, and heavy. The S10 jack doesn't fit as
expected in the wheel dish for stowage. The jury's out whether we'll actually use this set-up.


[03-13-17] Dash panel switch label "tiles" and a RABUGGI badge for a toolbox...
Process is same as for the radiator shell badge (except without the bending step).
Labels are not correct for an Atlantic, but are a concession to modern convention.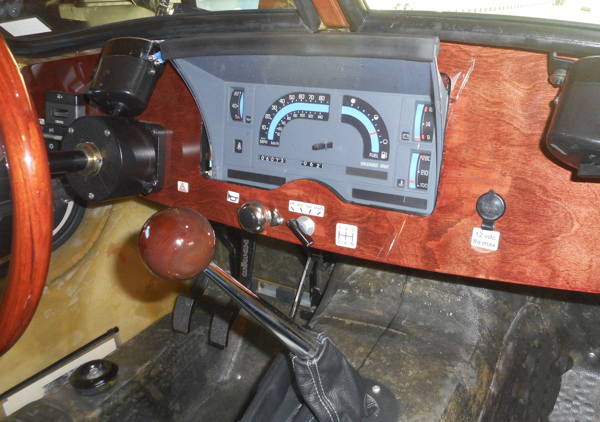 [03-28-17] Dash panel labels in place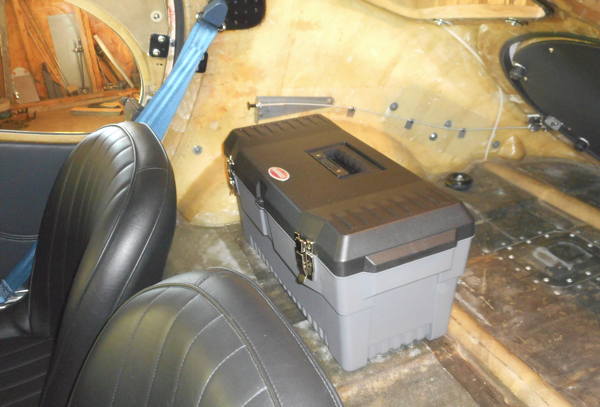 [03-28-17] Polypropylene toolbox bolted in place instead of the compact spare & mounting hardware above...
Box can secure things like a small electric compressor and string patch kit. ...or cheese and wine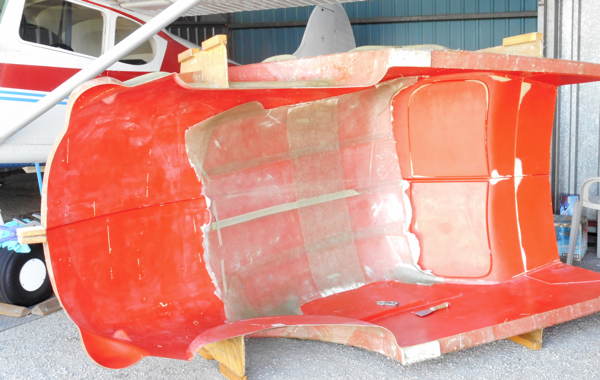 [08-13-17] Using the body cabin molds to glass up a headliner form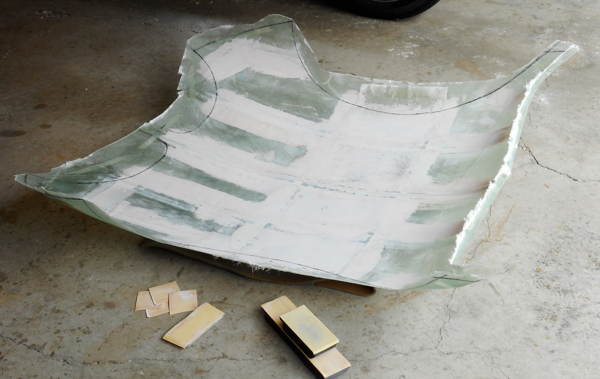 [08-14-17] Headliner form filled and rough trimmed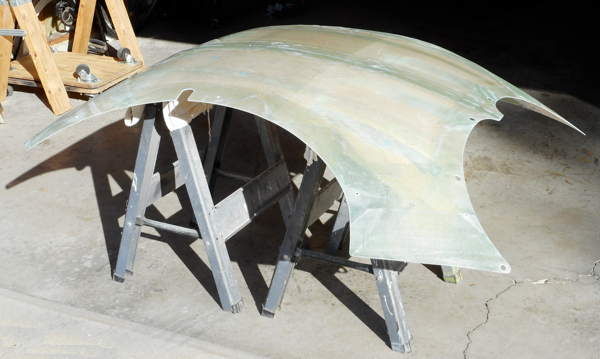 [10-10-17] Headliner form final trim & fit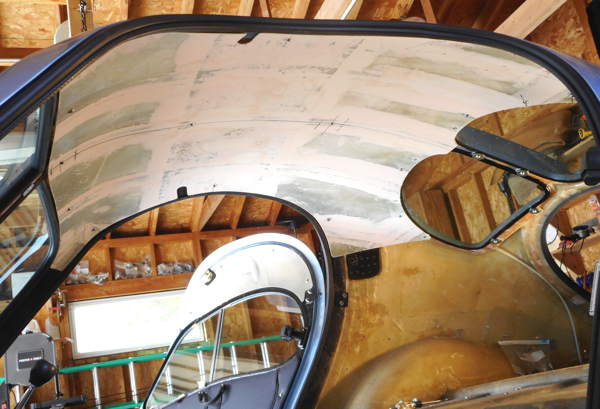 [10-10-17] Headliner form screwed in place (no cloth yet)
NO tricky hidden fasteners... Screws and finishing washers are just fine.

Last tinkered with October 10, 2017